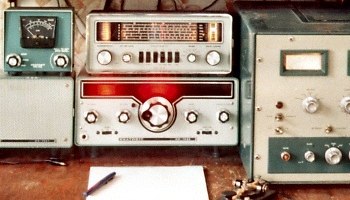 KA1MDA HISTORY PAGE
UNDER CONSTRUCTION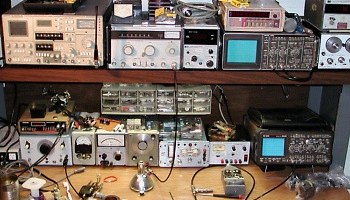 TECHNICAL PAGE
I've been an electronics hobbyist for as long as I can remember. I like to build stuff, experiment, and design little (and sometimes not so little) odds and ends for the station. Just about all of the equipment on my work bench was bought used, most of it coming from the famous Hosstraders hamfest in New Hampshire. Click on the photo of my work bench to see some of the things I've designed, built, tested, and/or repaired.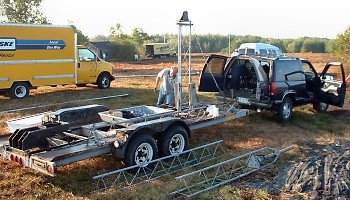 VHF CONTEST PAGE
I enjoy VHF contesting every now and then. This section is dedicated to 50 Mhz and up contesting. Contains log sheets from contests I've worked from home, and lots of photos from a few hill-topping operations I've been involved with in one manner or other. Click on the photo of the trailer to enter the DX FILES!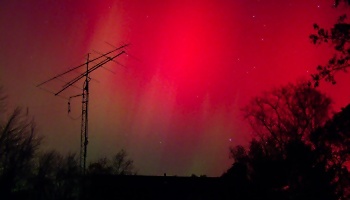 AUDIO & VIDEO CLIPS
Ever wonder what a 6 meter SSB aurora contact sounds like? Want to hear astronauts onboard the International Space Station answering questions for students? Want to see some videos of VHF hill-topping antennas being erected? Click on the image of the Aurora over my QTH at left for a collection of ham radio related audio and video clips!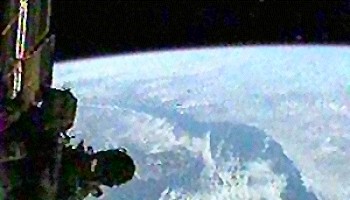 SLOW SCAN TV PAGE
I first became interested in slow-scan television when I found out the MIR space station had an automatic SSTV beacon on board. It would send one image after another, sequencing through a number of cameras showing interior and exterior views. I would leave my radio and computer on all the time, hoping to capture some good images from MIR. Since then I have experimented with analog and digital SSTV on HF and VHF bands. Click on the SSTV image from the MIR Space Station at left to see some of the SSTV images I've captured!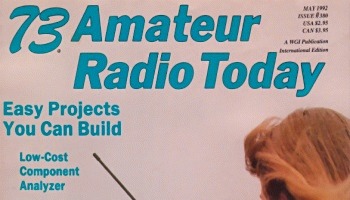 KA1MDA ARTICLE ARCHIVE
Way back in the dark, pre-internet ages (the late 1980's and early 1990's), I submitted a number of manuscripts to 73 Magazine, and they decided to publish all of them. These consisted 3 product reviews, 1 electronic kit review, and 1 construction project. Since 73 Magazine has officially ceased to exist, I scanned these articles and posted them here in gif format. Click on the magazine thumbnail at left to go to the KA1MDA artical archive!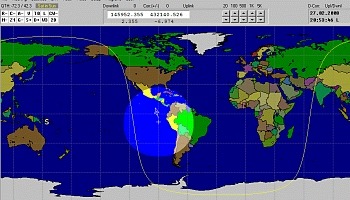 USEFUL HAM RADIO SOFTWARE AND LINKS
Under Construction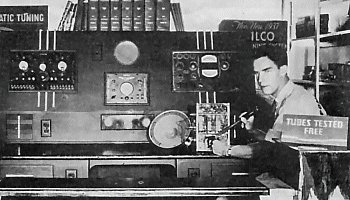 RADIO EPHEMERA
A few blasts from the past. Documentation or advertisements of a technical nature dating back to an earlier, but not always simpler time. Click on the motivated radio repairman at left for a peek inside!