PHILIPS 30PW9100D HDTV - NOT!
THE AGONY OF DEFEAT
---
After spending $700 on a PHILIPS 30 inch wide-screen HDTV, here's how I get to experience the human drama of competition and the thrill of victory of the 2006 Winter Olympics. Actually, all I got from my Philips TV was the agony of defeat. The TV died six months and two days after purchase, before philips warranty service could fix any of the half-dozen or more defects which came with it as standard equipment. So I'm watching the Olympics on a 4" diagonal SEARS color TV that only works on a 12 volts DC. I found it at my local landfill about 3 years ago, and figured it might be good for camping or something. Granted, it's beat up, it's nothing to write home about (or even admit to owning), and the picture isn't that great, but IT WORKS- which is a lot more than I can say for my Philips TV!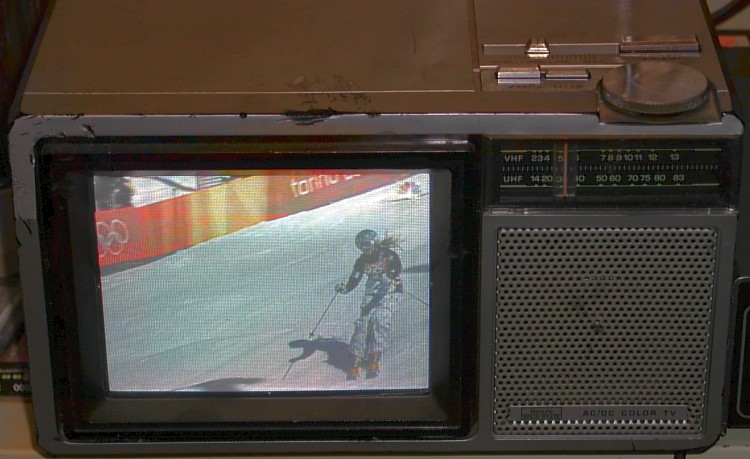 Since the PHILIPS HDTV is dead, lets have a sing-along!

Oh I wish I had a working HI-DEF receiver
To watch the Olympic Games in Italy
Instead I'm typing on my Sony Laptop
E-filing complaints with the BBB!


RETURN TO PRODUCT REVIEW