PHILIPS 30PW9100D HDTV - RIP!
BOUGHT AUG 8th, 2005 DIED Feb 10, 2006
---
Here's what the picture on my $700 PHILIPS HDTV looks like after 6 months, 5 calls to Philips Customer Care, 8 calls to Philips factory-authorized service centers, 4 calls to Philips Customer Relations, 3 in-home warranty service calls, 2 main chassis circuit board swaps, and 1 EPROM module. Stunning, isn't it? That picture tube has incredible contrast!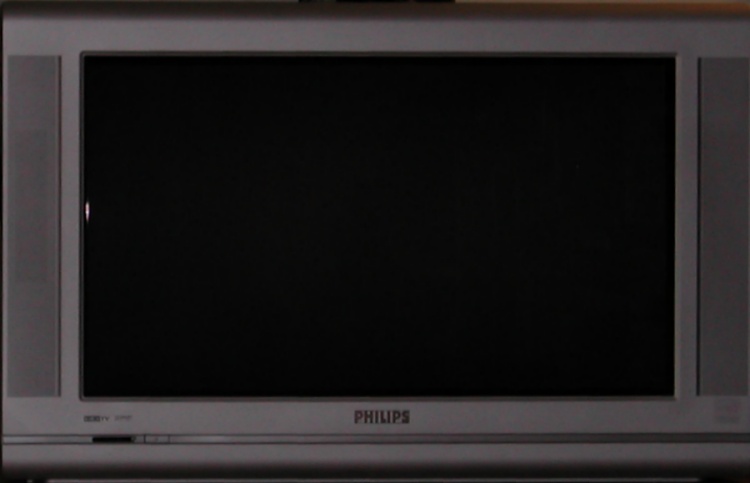 NEW! PHILIPS SLOGAN CONTEST!
Vidi, Redemi, Quessi! (I saw, I bought, I lamented!)
PHILIPS TV - FREE Consumer Law Course in every box!
Friends Don't Let Friends Buy Philips!
PHILIPS HDTV: Customer To Complaintant in $700 Flat!
PHILIPS CONSUMER ELECTRONICS: Taking Consumer Contempt To A Whole New Level!
PHILIPS HDTV: IMAGINE THE PICTURE!
PHILIPS CONSUMER ELECTRONICS: The warranty runs out long before the excuses!
PHILIPS: Helping Americans rediscover great literature, one broken TV at a time!
PHILIPS: It's not dead- it's just resting!
PHILIPS TV: It's always something!
RETURN TO PRODUCT REVIEW